Buckle-Free Belt
Regular price
$38.00 USD
Sale price
$18.95 USD
Unit price
per
Sale
Sold out
YOU'LL NEVER HAVE TO FUSS WITH THE BUCKLE AGAIN WITH THIS BELT!
✔ WEAR A BELT BUCKLE FREE: Eliminate the bothersome bulge that a buckle creates and enjoy the absolute comfort throughout the day!
 ✔ NEVER READJUST IT: Just snap it on once, and forget that you are wearing it! Don't worry about big meals or bathroom breaks, the elastic band breathes with you.

✔ NEVER TAKE IT OFF: Put the belt on a pair of pants and never have to take it off! Hold your pants in place while maintaining flexibility with the stretchable design!
 ✔ YOU WON'T NOTICE IT'S THERE: Look your best and your hold your pants in place without anyone noticing you're wearing a belt; without the buckle, it's almost invisible!

Enjoy the maximum comfort without the buckle bulge with this belt!
Put it on once and forget it's there! Bathroom breaks and big meals are no longer a problem; the elastic band breathes with you.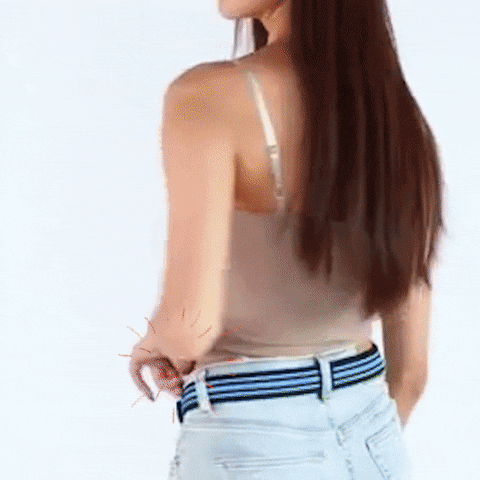 Once you've put it on you will never have to take it off! Don't lose any flexibility with the stretchable design, all while keeping your pants in place.
Look your best in your pants without having to worry about them sliding off. Wear a belt without anyone noticing, without the buckle it's almost invisible!
PACKAGE INCLUDED:-
1 x BUCKLE-FREE WAIST BELT FOR JEANS PANTS
What's it made out of?

Talln's revolutionizing shoes work by providing height support through the insole of the shoe. Our team specially designed it so that the height is discreetly increased.

The insoles itself are made out of lightweight and comfortable foam, making it effortless to walk in and for all day comfort.

Easy to slip on and off, but impossible to fall off.
Why Choose Us?

Our shoes are not just made to discreetly boost height. We're here to change the game. Our shoe is perfect for any occasion whether you want the shoe to match the outfit, hit the gym or just go on a comfortable walk, Talln's shoes can do it all.
Shipping Info

We offer free insured shipping on all orders. Orders are processed within 1-4 business days.

USA: 5-14 business days

UK: 5-14 business days

Canada: 5-14 business days

Europe: 5-14 business days

Rest of the world: 14-21 business days
Returns

We are so confident you'll love Talln we're offering a 30-day money-back guarantee on all orders.
★ ★ ★ ★ ★
"The shoes are amazing, they really do boost my height by 2 inches and also don't get me started on how comfortable they ar... these really are the BEST shoes!"
Austin P.
Boosting height has never been easier!
No more uncomfortable insoles or ugly looking shoes. Meet Talln, the multi purpose shoe that provides height, comfort, style and mobility!
See Talln In Action
Our mission is to help bring you even more confidence, we're with you every step of the way.
Benefits of owning Talln
⁃ Taller On First Dates *Guaranteed*
⁃ A True Invisible Height Boost
⁃ Boost Height +2.2" Inches
Talln = The Confidence Boost You Deserve.
We All Secretly Wish To Be Taller.
We've heard the voices of people and we have an answer. We have the ultimate shoe for all your height boosting needs.
📏 Proven to gain actual height
☁️ Comfortable and lightweight
🔒  Anti-slip 
🔥 Sleek and stylish
Risk-free guarantee
We guarantee that your Talln will transform your shoe game but if Talln is right for you you're 100% covered — simply reach out to our support team.
Get Talln risk free!
Free Shipping

Free shipping on all orders

30 Day Guarantee

We're confident you'll love your shoes but in the odd case you don't we have a 30 Day Guarantee.

Hassle Free Returns

Unsatisfied? Contact us for easy returns.